u:card - the ID card for students
The u:card is the student ID card of the University of Vienna.

The u: card for students serves also as the library card.
Order
Order your u:card in u:space under Personal matters - My u:card.
Validity
The u:card is the University of Vienna's new student ID card. It becomes valid as soon as it has been validated at one of the u:card terminals.
Please click here for the u:card terminals*
*This link takes you to Google Maps. By clicking on the link, personal data is sent to Google and can be used by Google.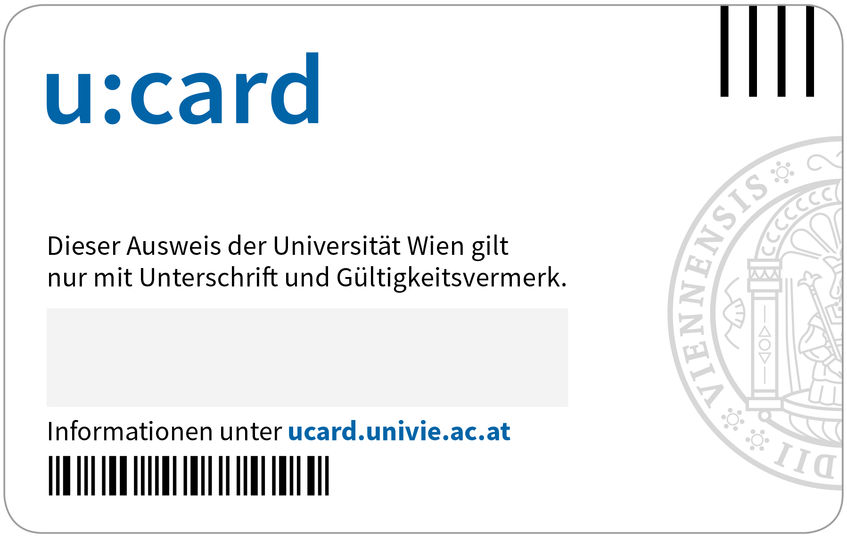 Distribution
The u:card will be delivered by post to the address you provided in the order (this only applies to EU/EEA countries). Please note that printing and shipping may take up to three weeks.
Postal delivery is not possible for:Incoming Erasmus+ students and Erasmus+ International Mobility students as well as those on the Non-EU Student Exchange Programme. These students will be able to pick up their u:cards from the International Office.
Functions
The u:card works both as a student ID card and as a library card. When ordering your new u:card via u:space, you will have to accept the library's terms and conditions in order to use library services.
Do you have any further questions about the u:card? Click here for FAQ.